King Seth Peake | Northfield, NH
Seth is a strong 10-year-old boy who was born with a genetic bleeding disorder called severe hemophilia A—an incurable, life-threatening condition in which individuals lack a clotting factor needed to control any bleeding episodes on their own. Seth's family cares for almost all of his medical needs at home, including daily (or sometimes two or more times daily) IV infusions of the missing clotting factor: Factor VIII.
When Seth was two-years-old, he developed an inhibitor which attacks and destroys Factor VIII, which is needed to control his bleeding. As a result, Seth experiences very painful internal bleeding into his joints, sometimes for a week or more. Over the years, these episodes have caused severe and irreversible joint damage, which has impacted Seth's ability to walk. As a result, Seth requires a wheelchair and is often confined to bed so he can elevate his extremities.
Because of Seth's medical needs, he is unable to visit friends' homes, attend sleepovers, or play actively outside. Seth also misses a lot of school and needs in-home tutoring so he can keep up with his peers.
On Saturday, August 22nd Seth got a fun and functional space where he can receive medical treatments, catch up on schoolwork, rest and recover, and play with friends!
Demo and Volunteer Build Day!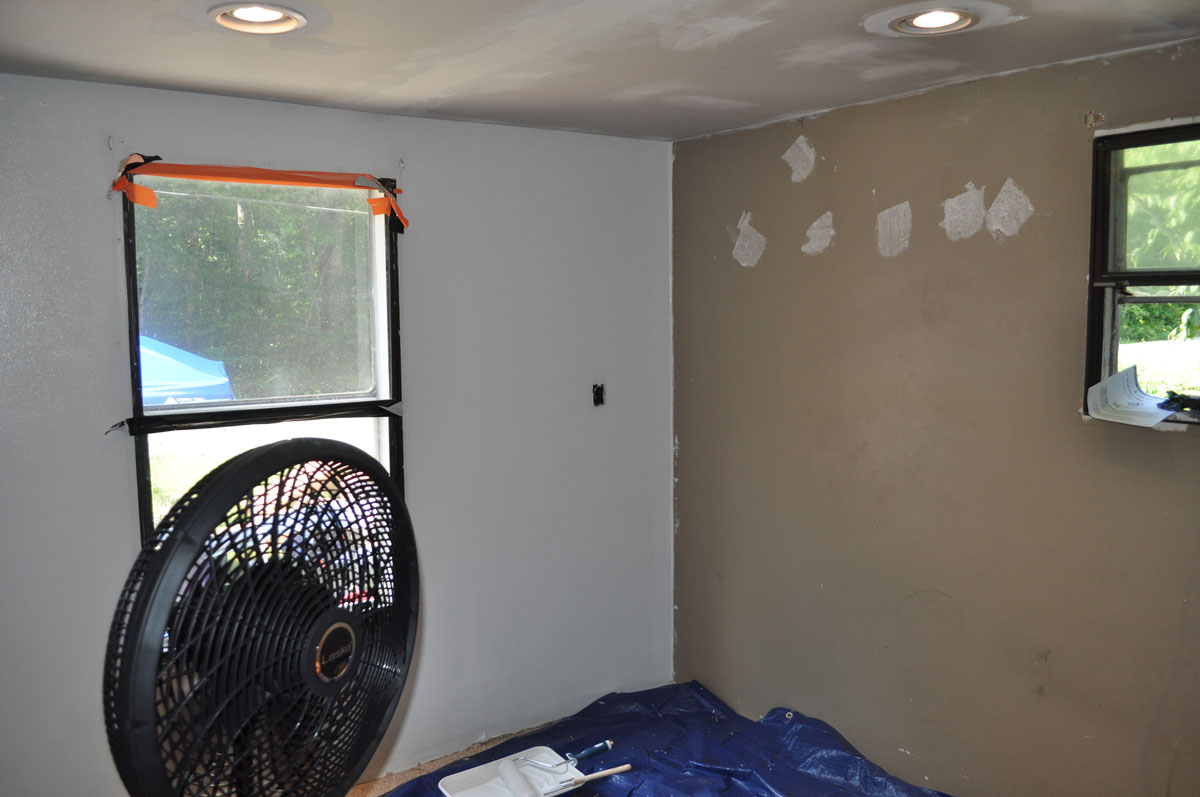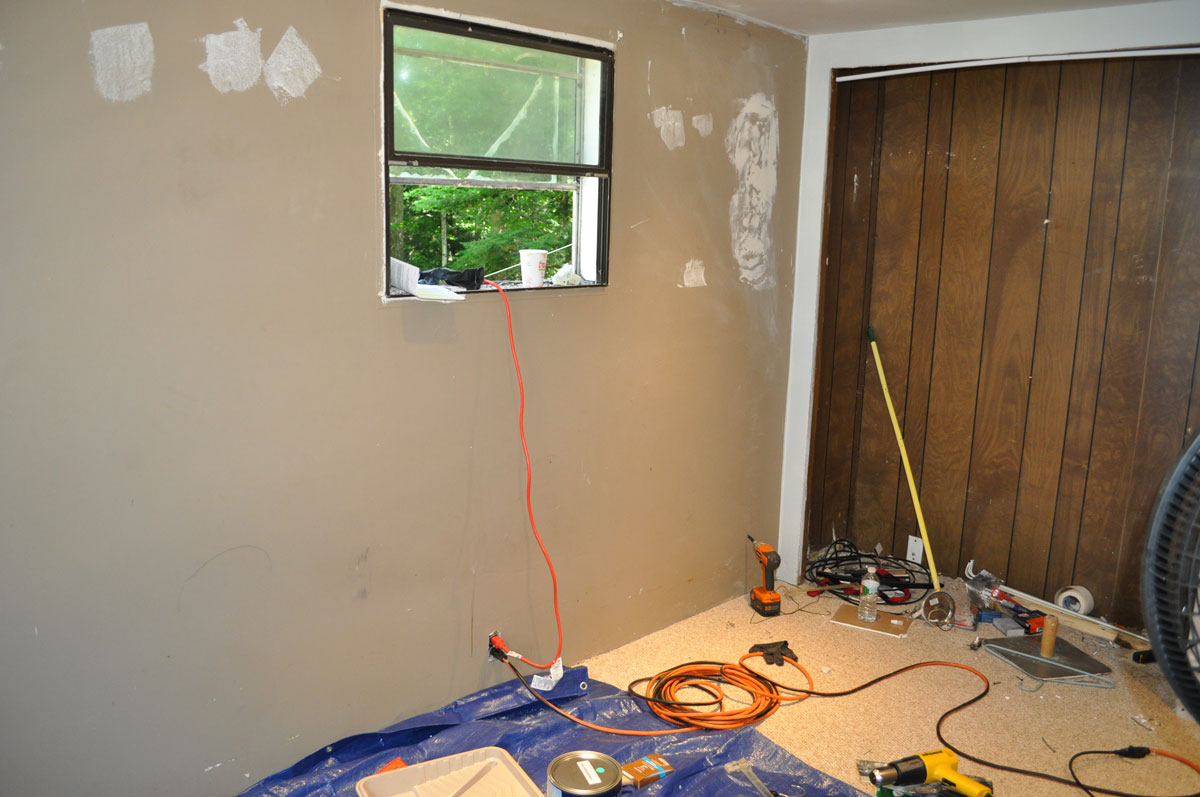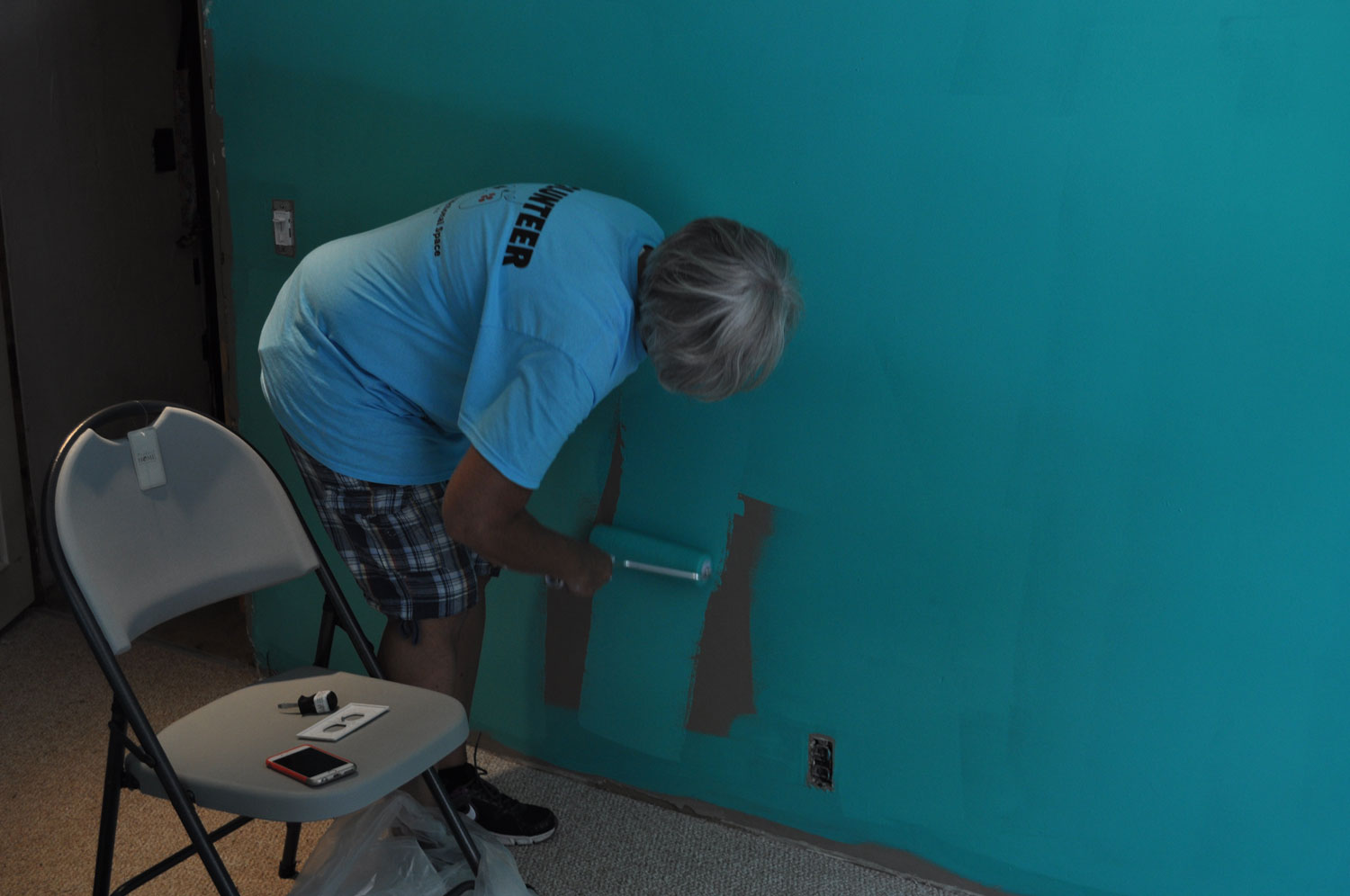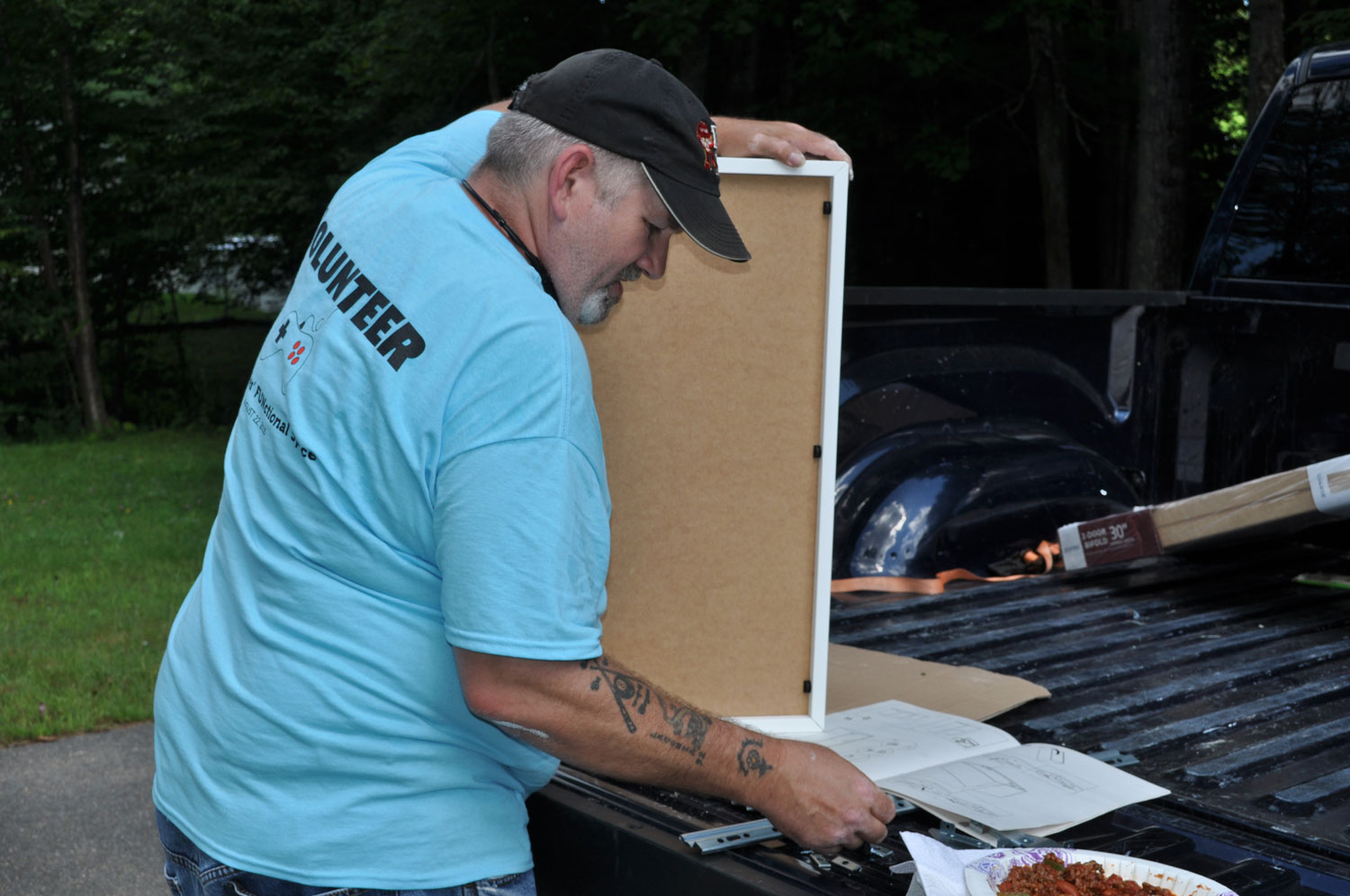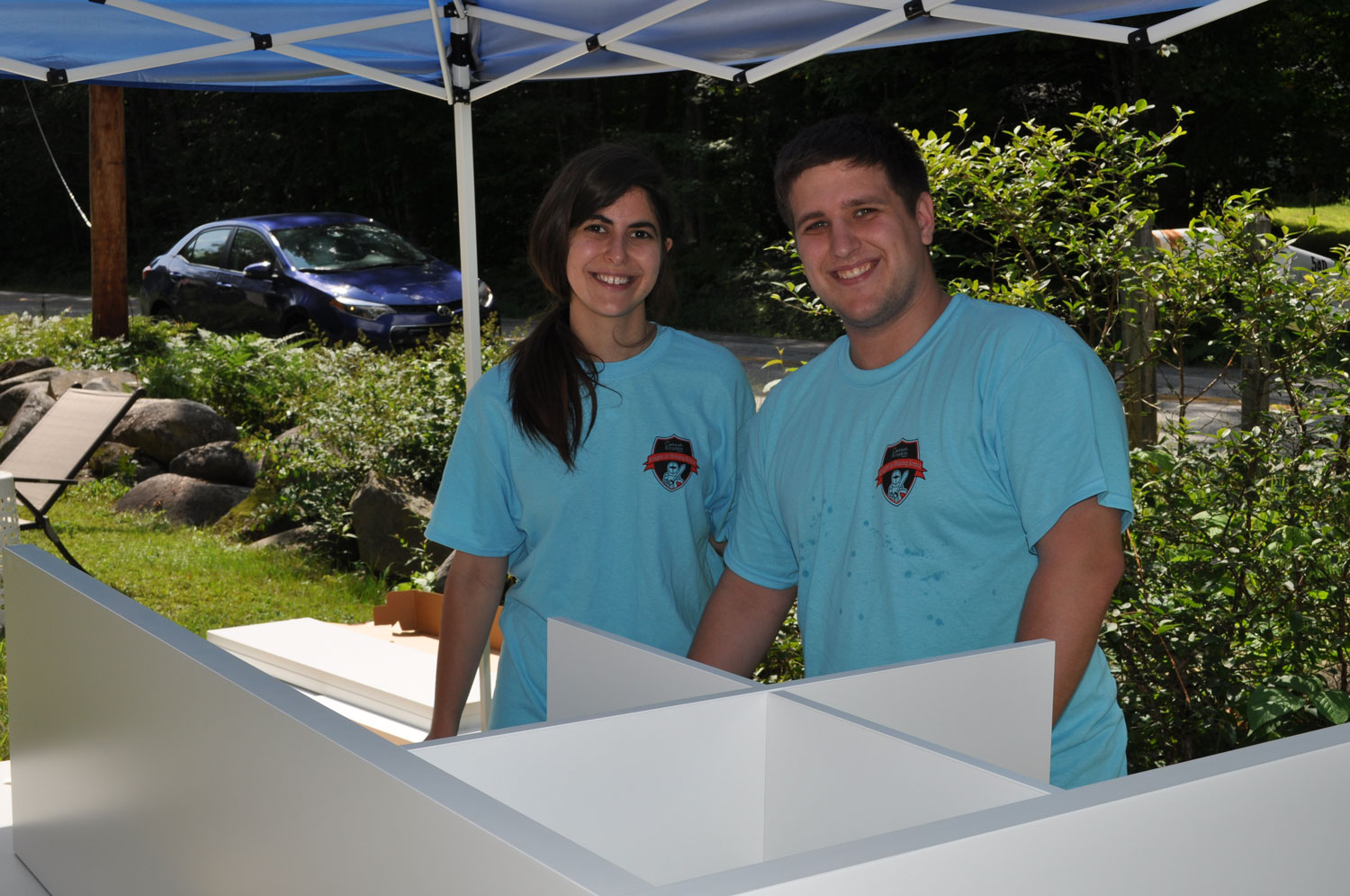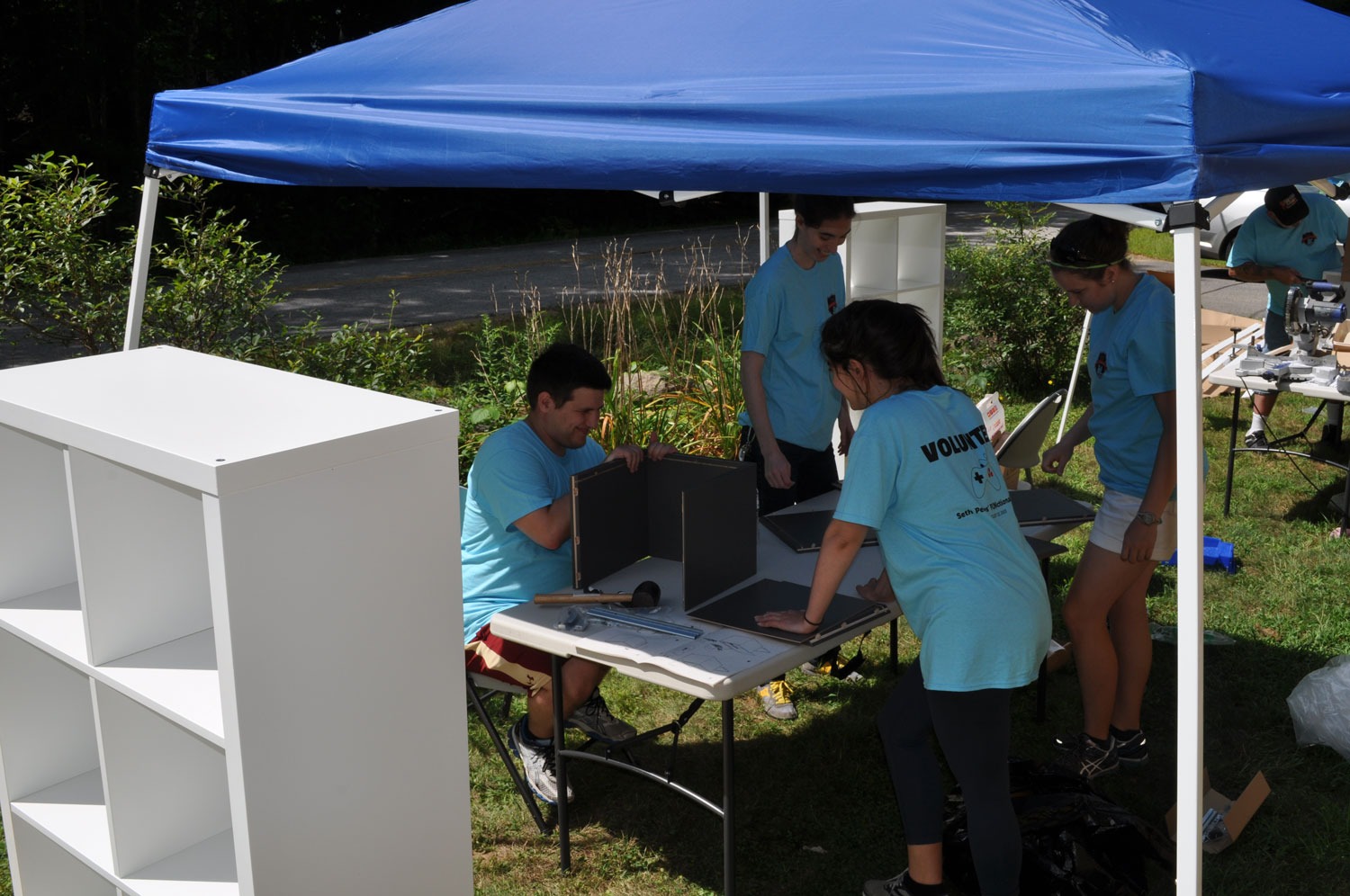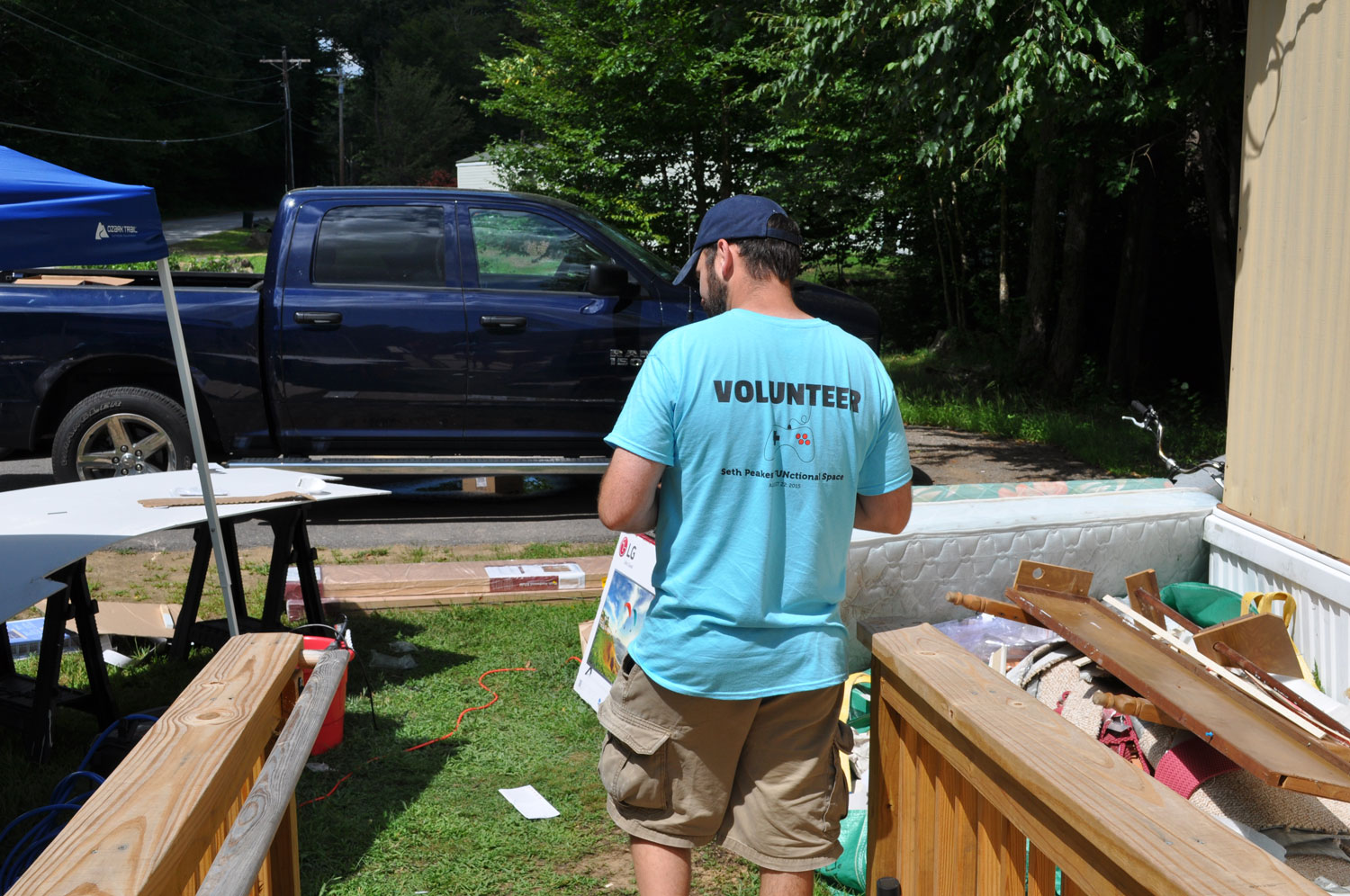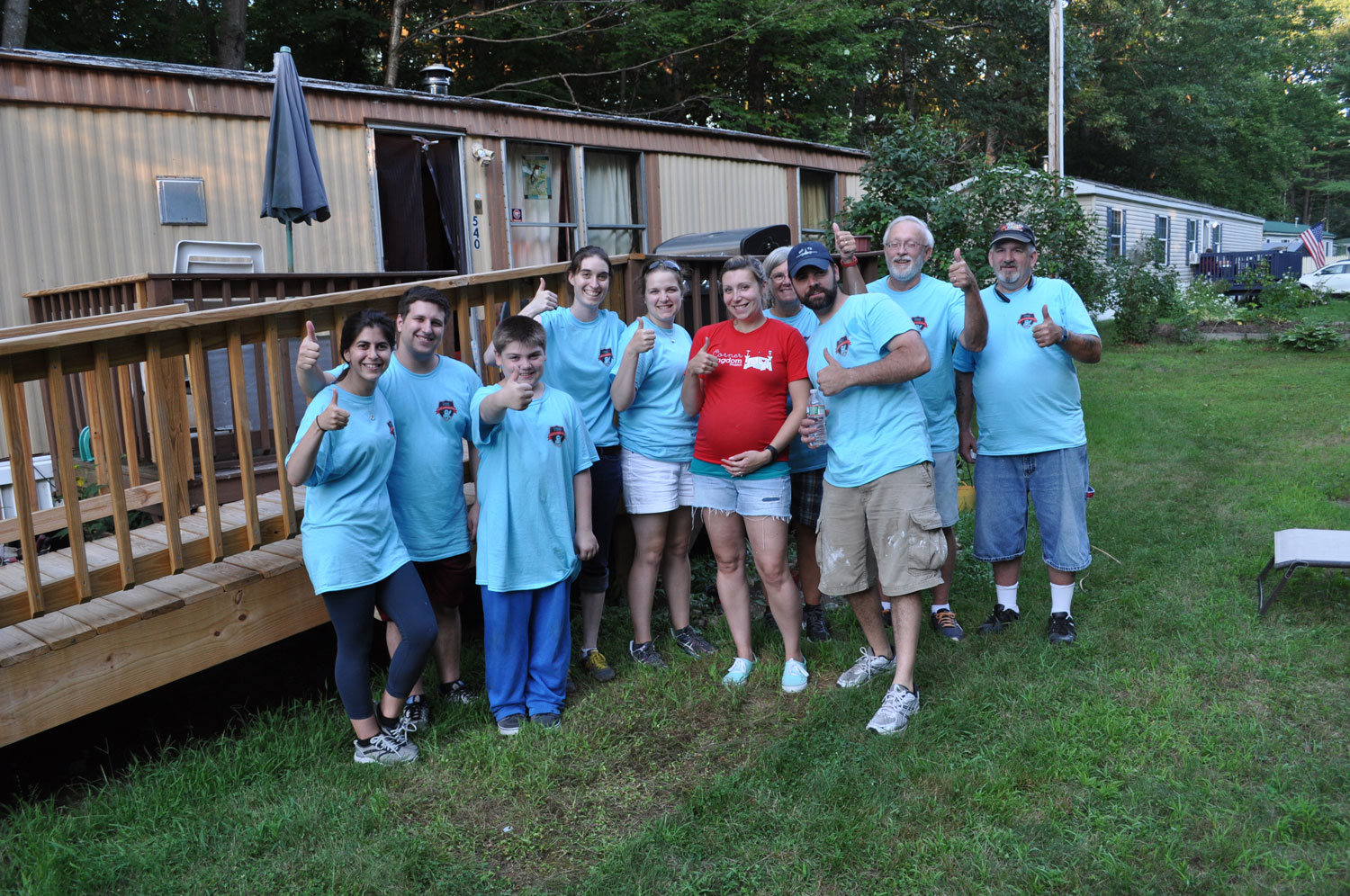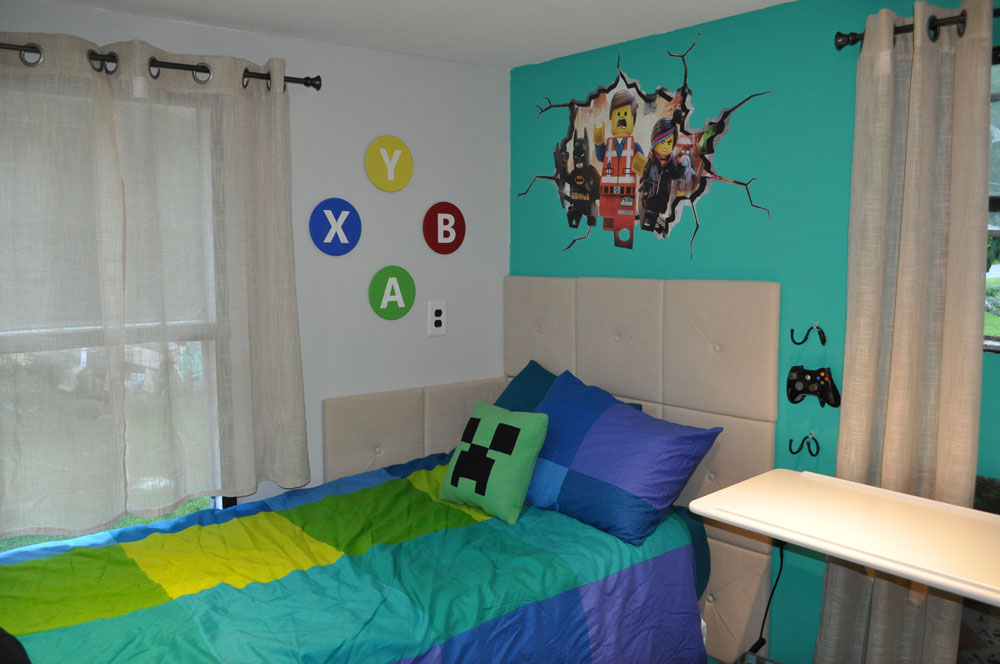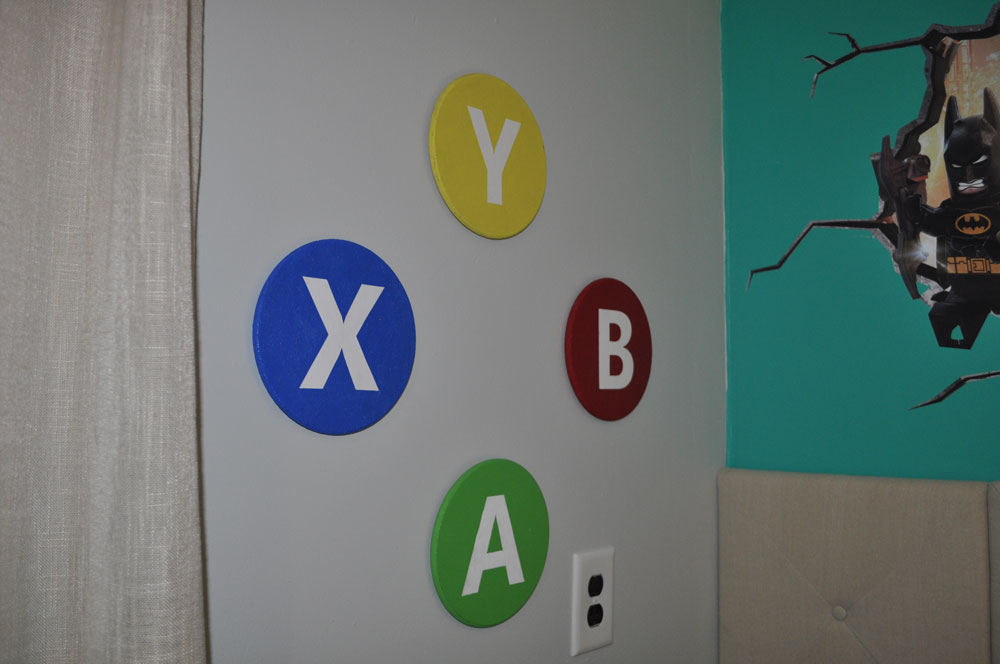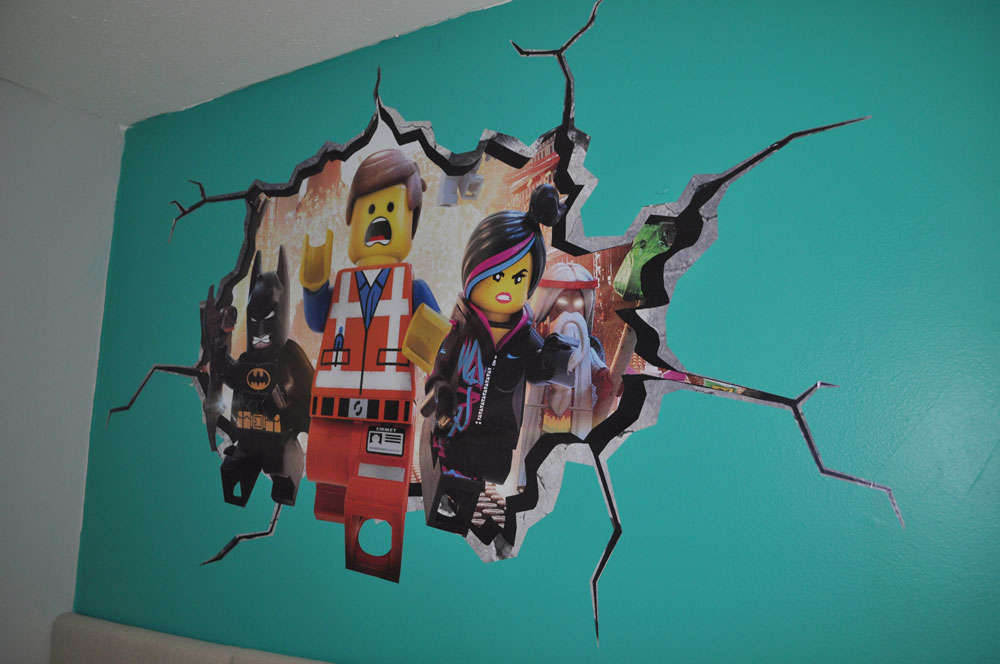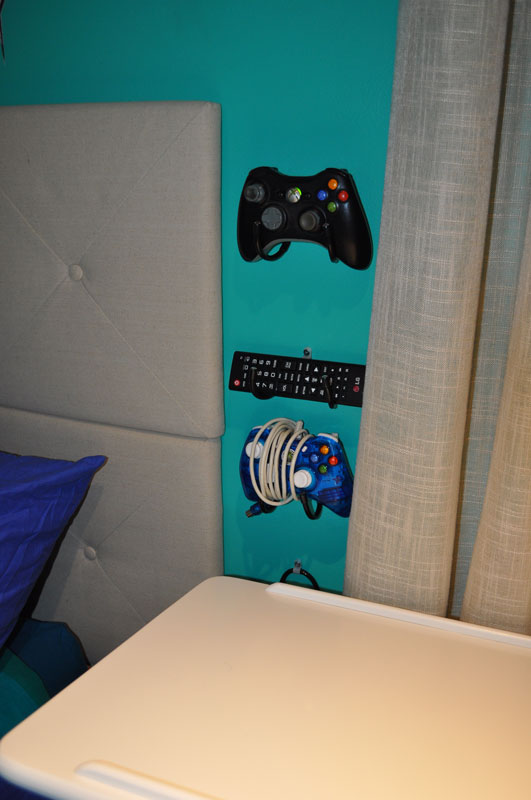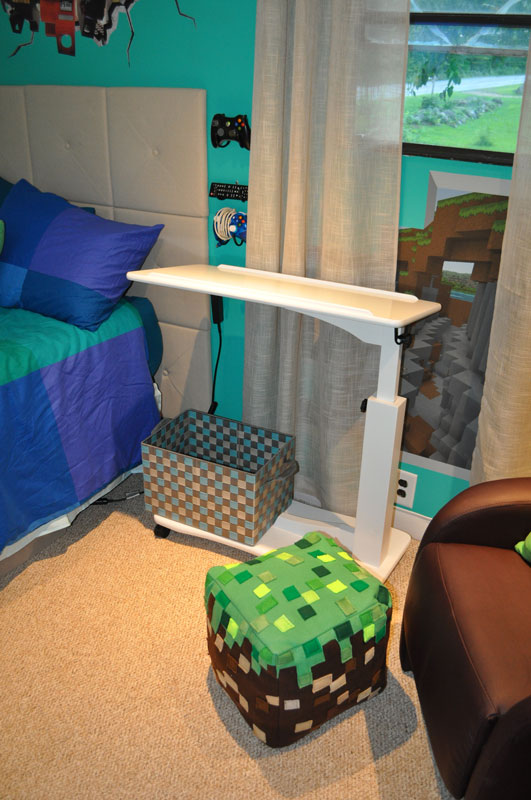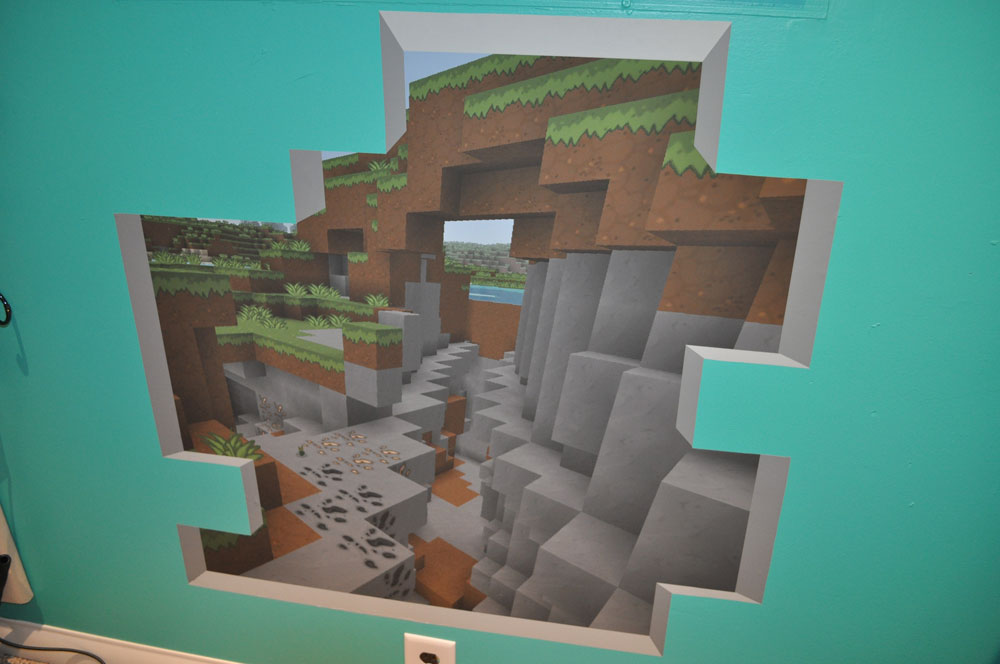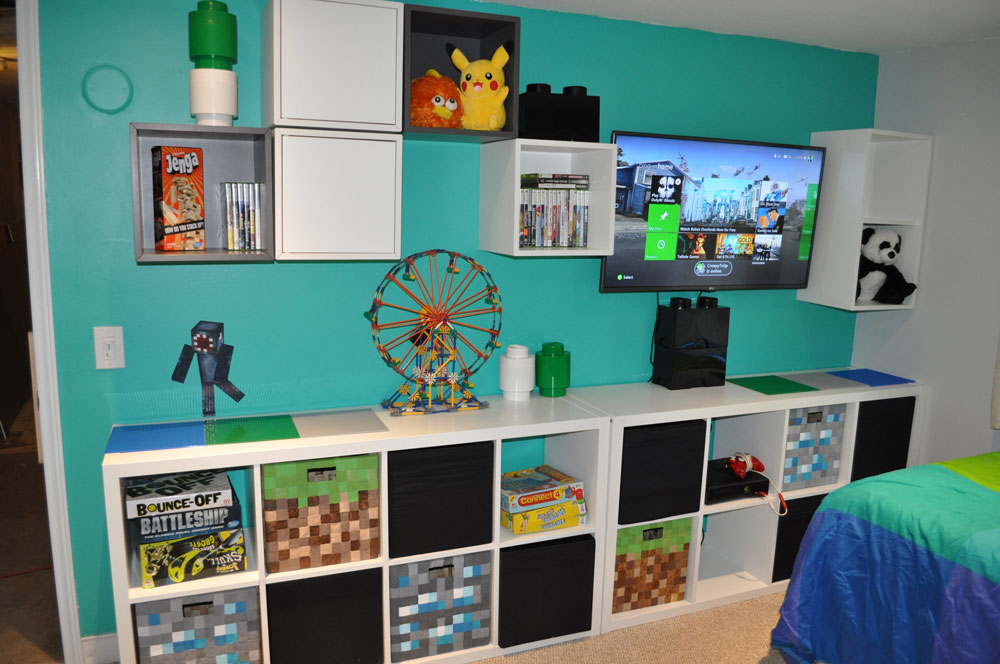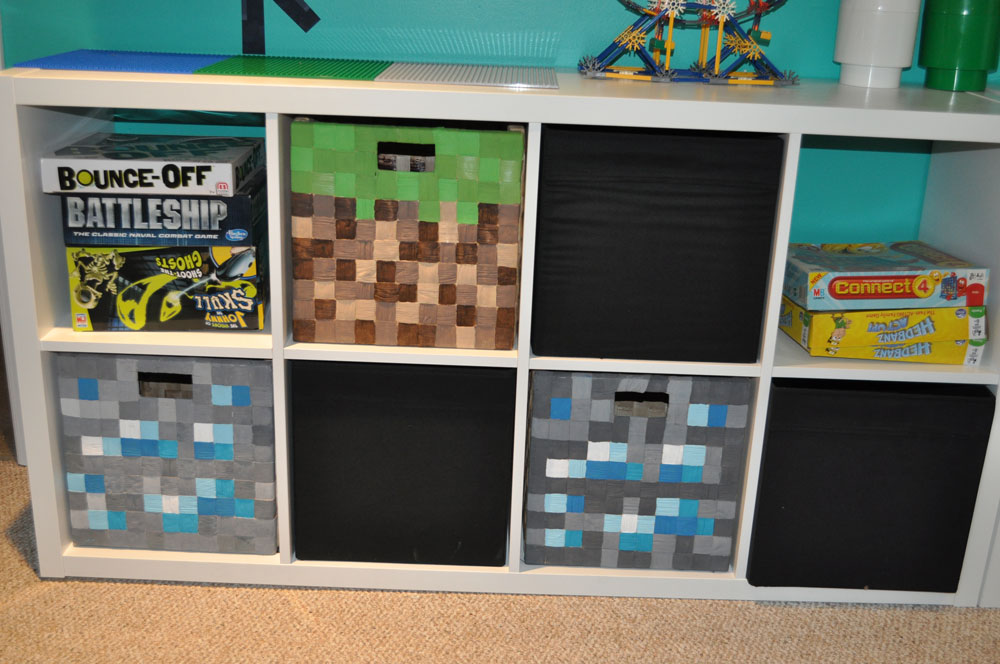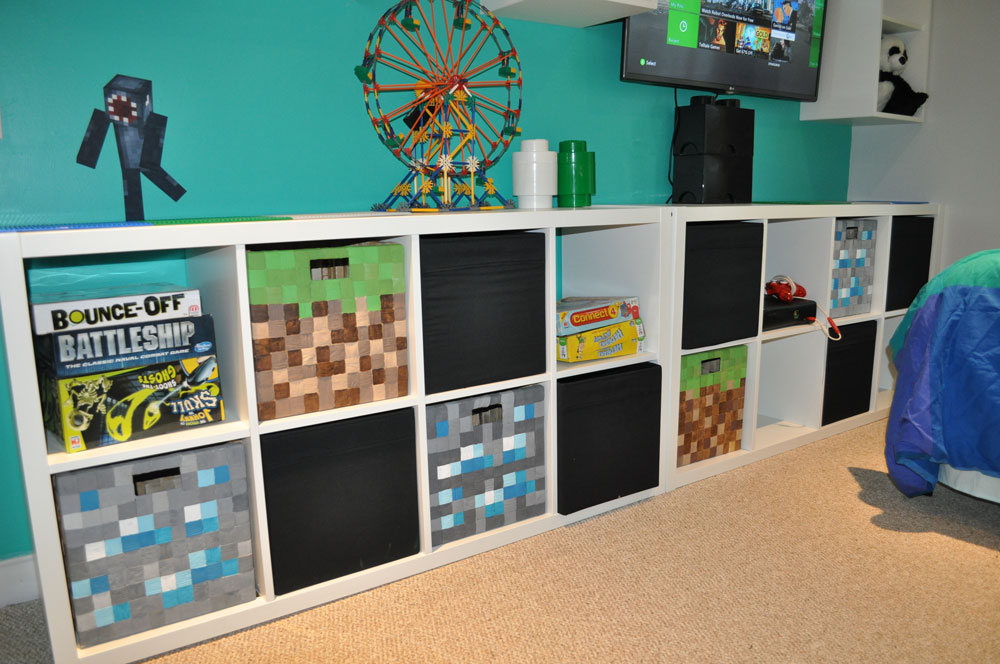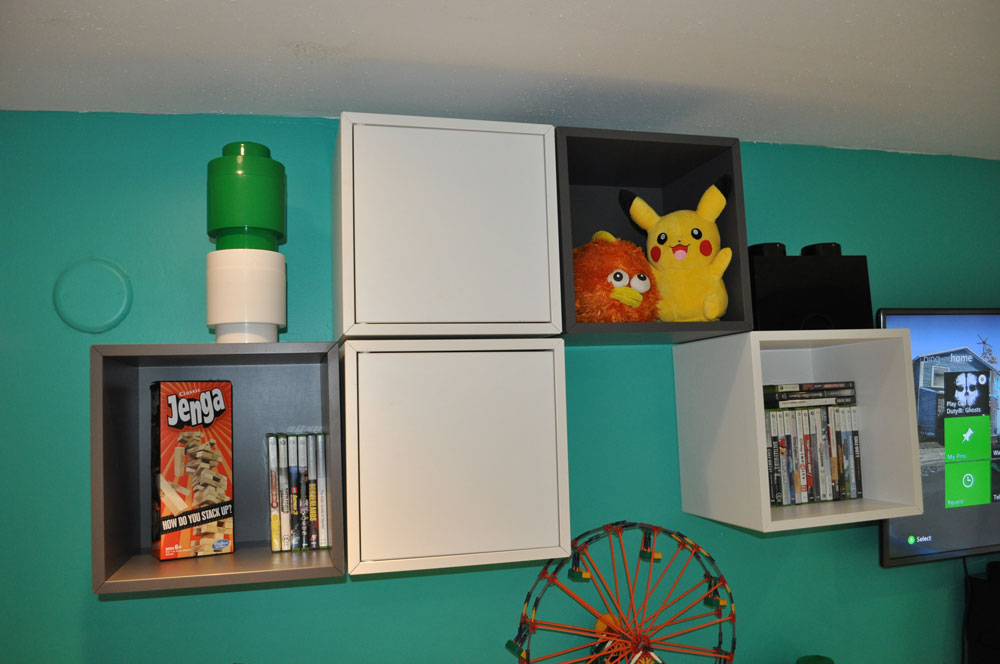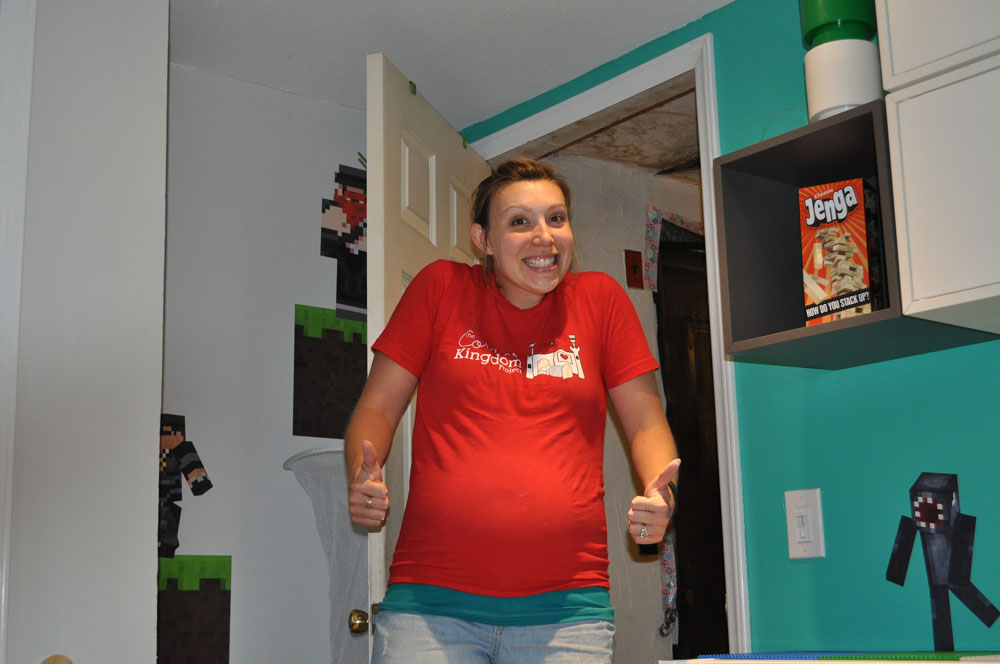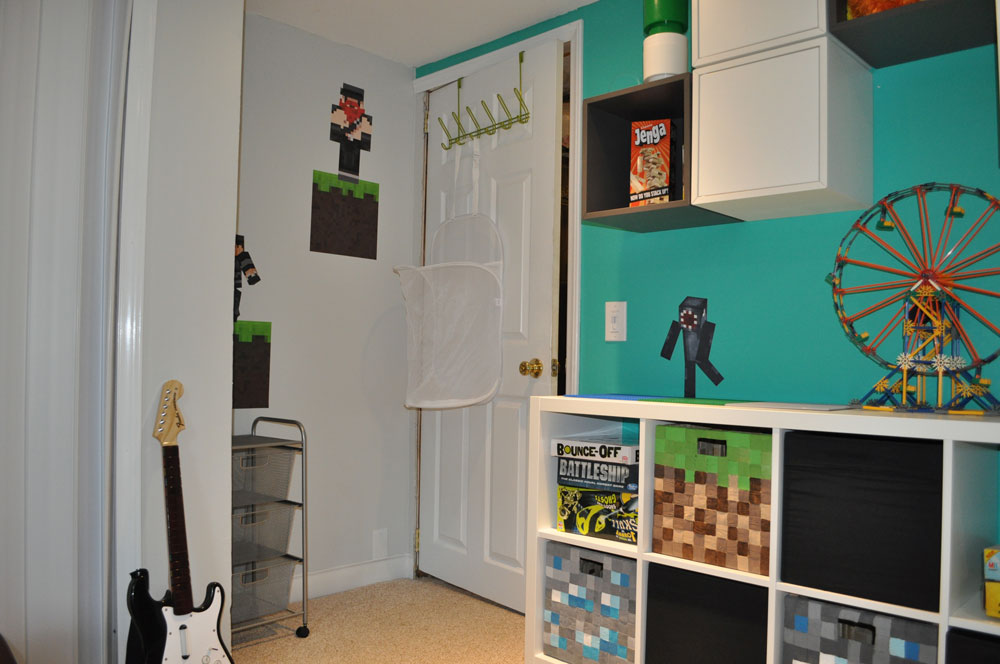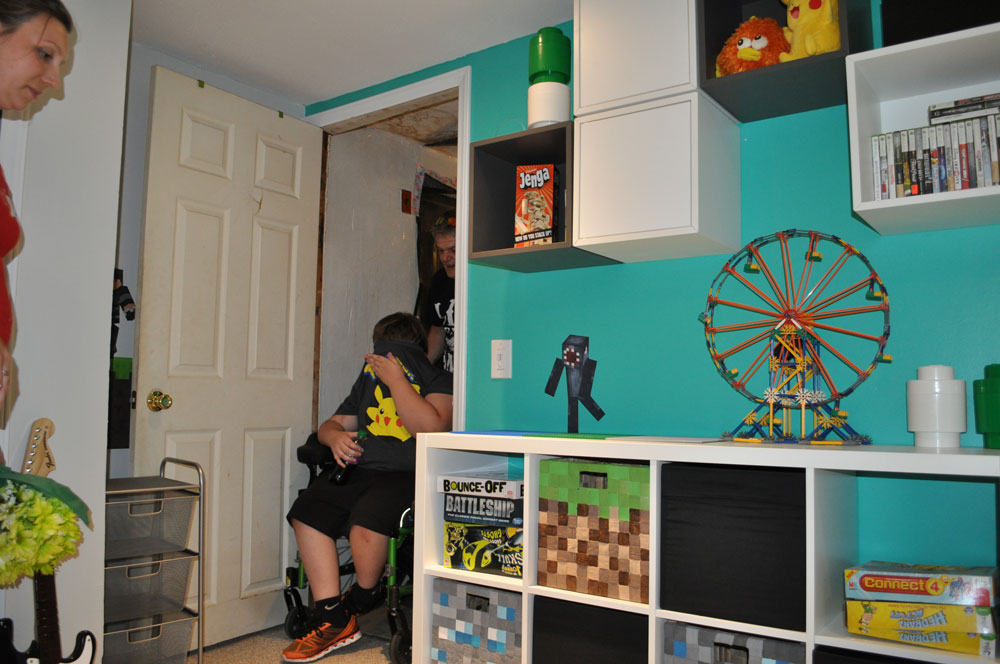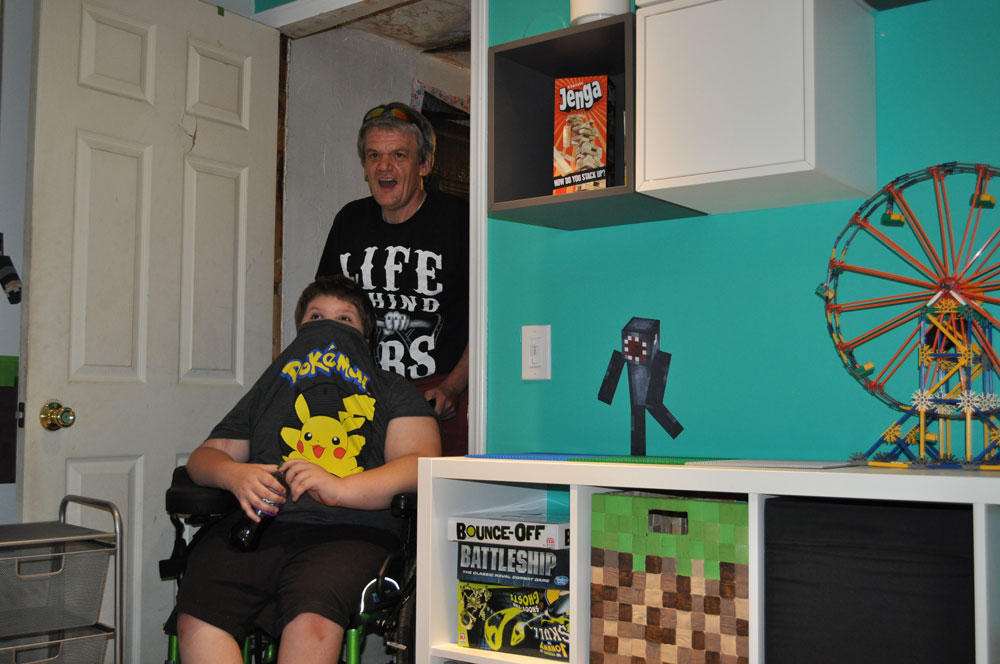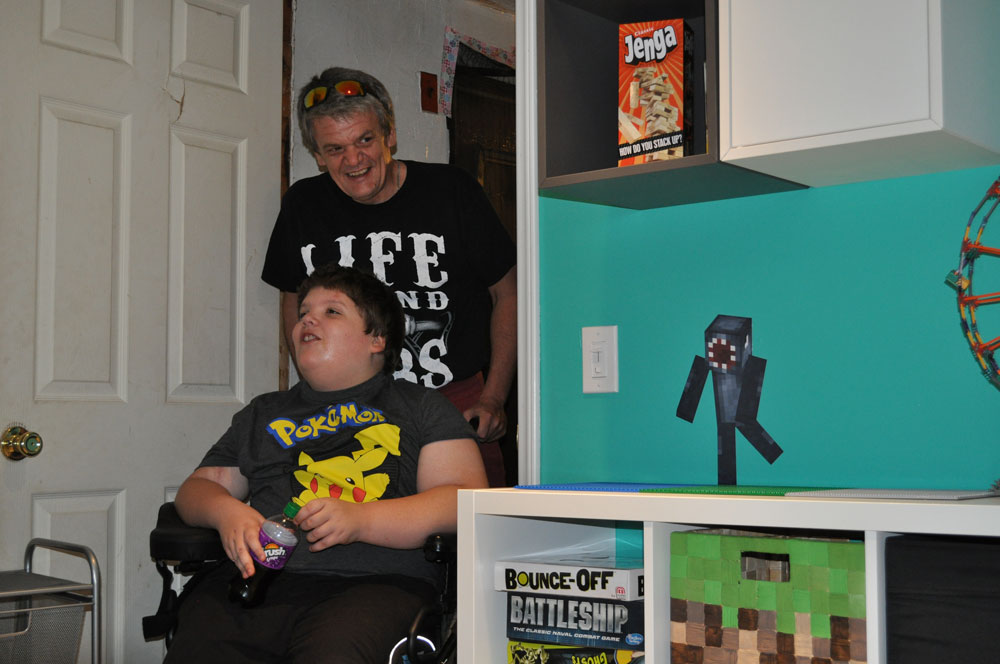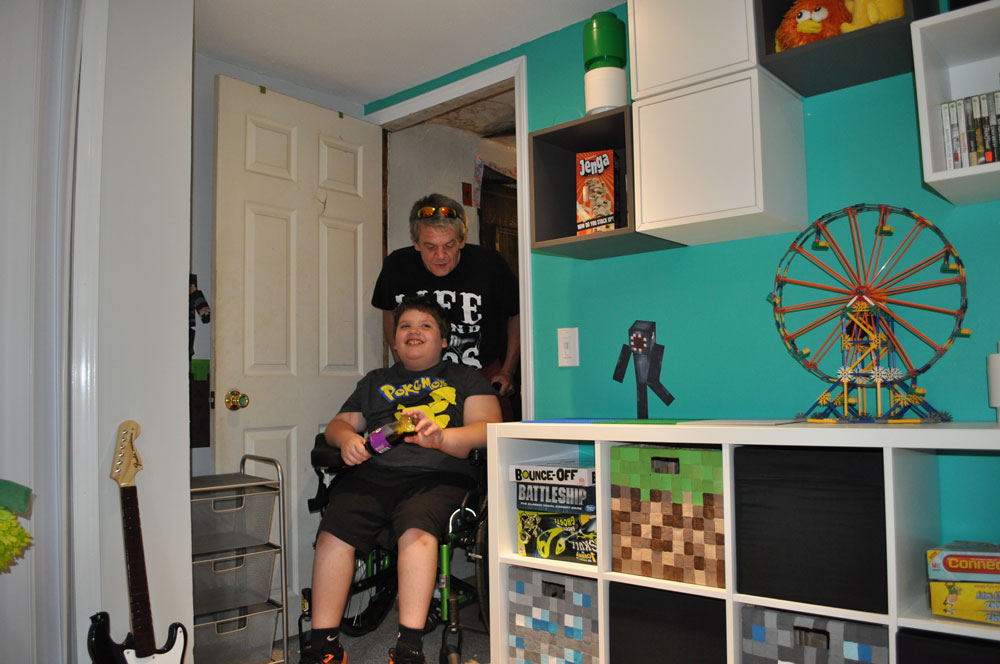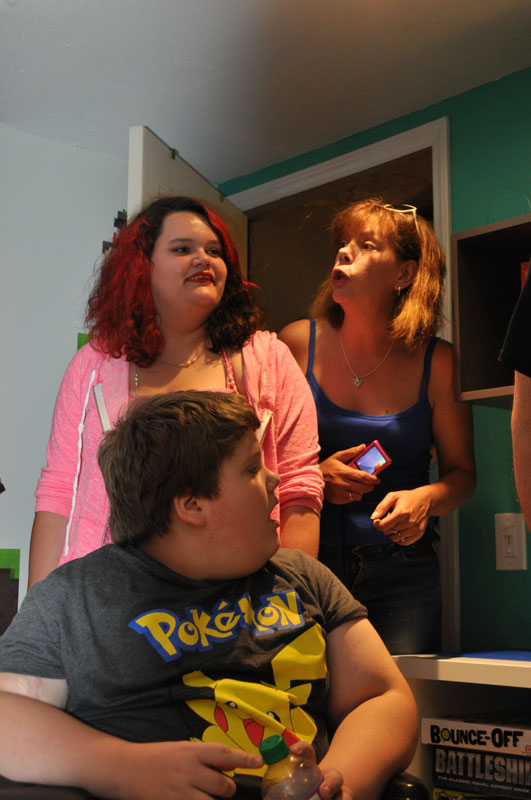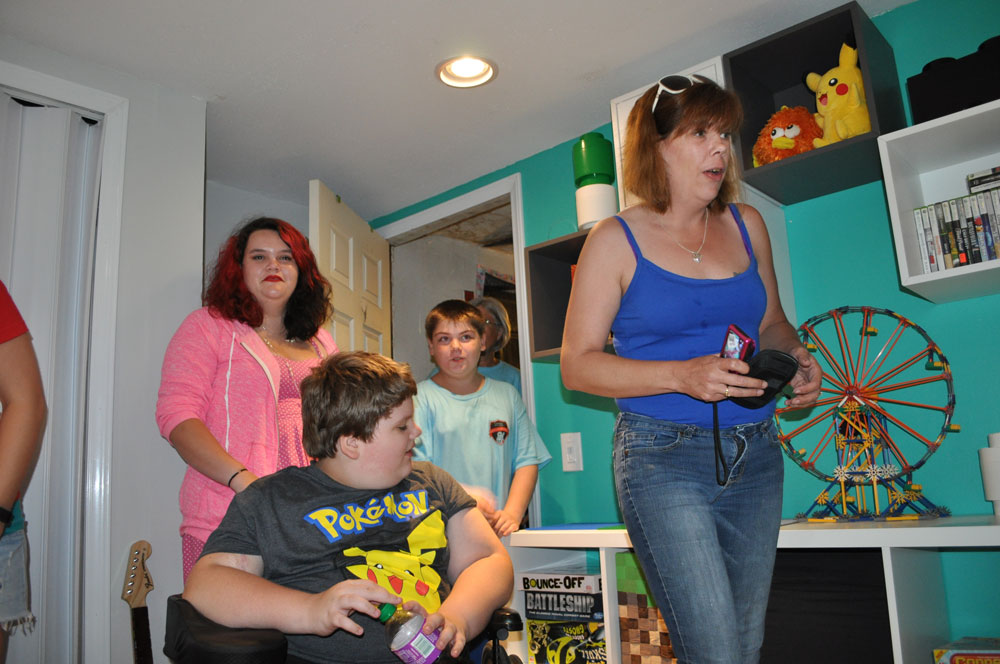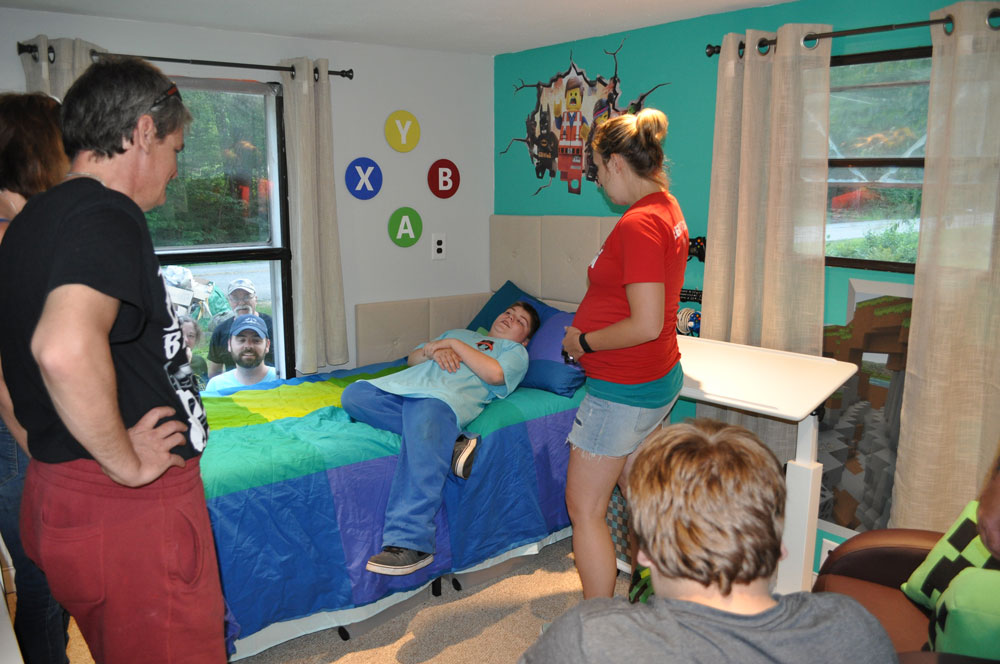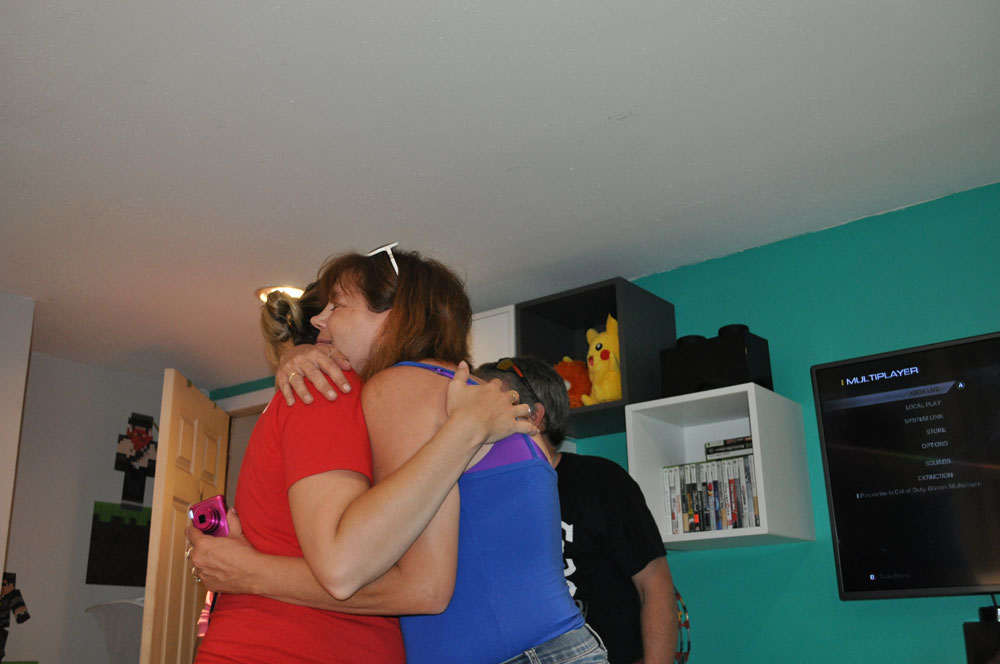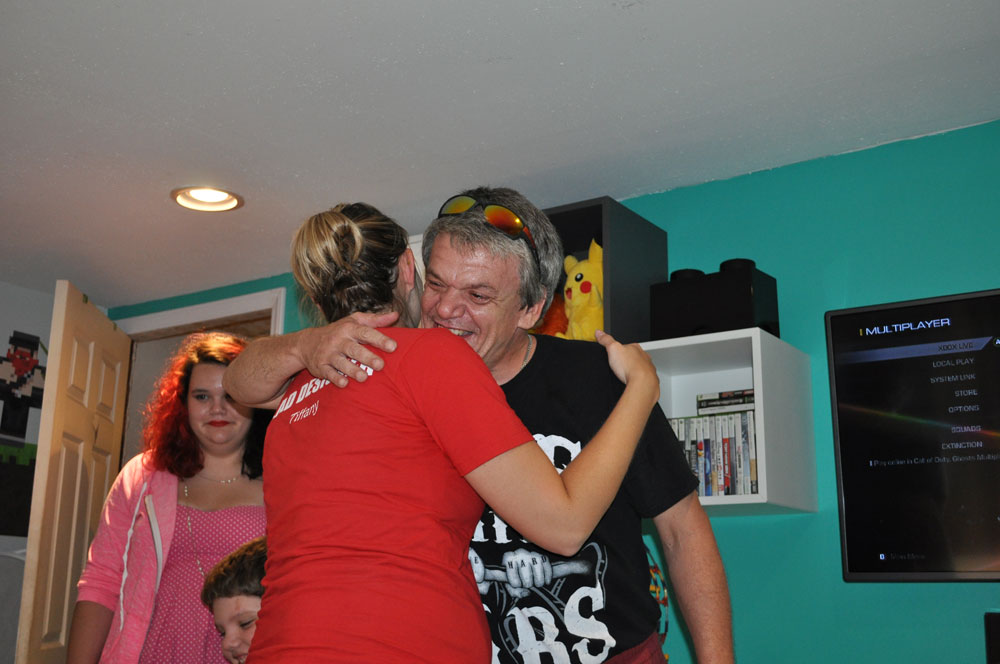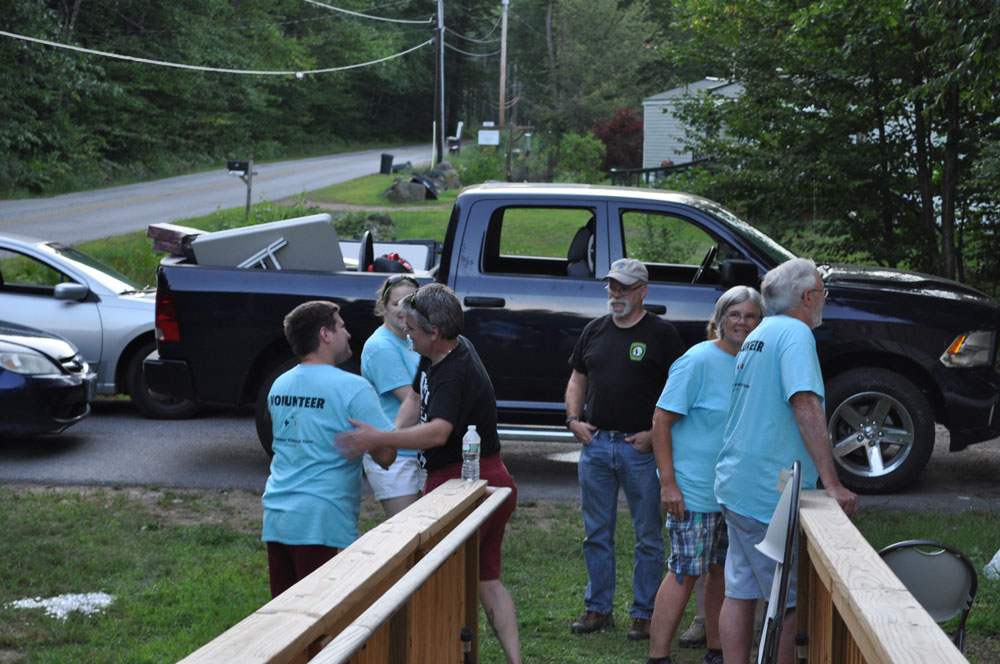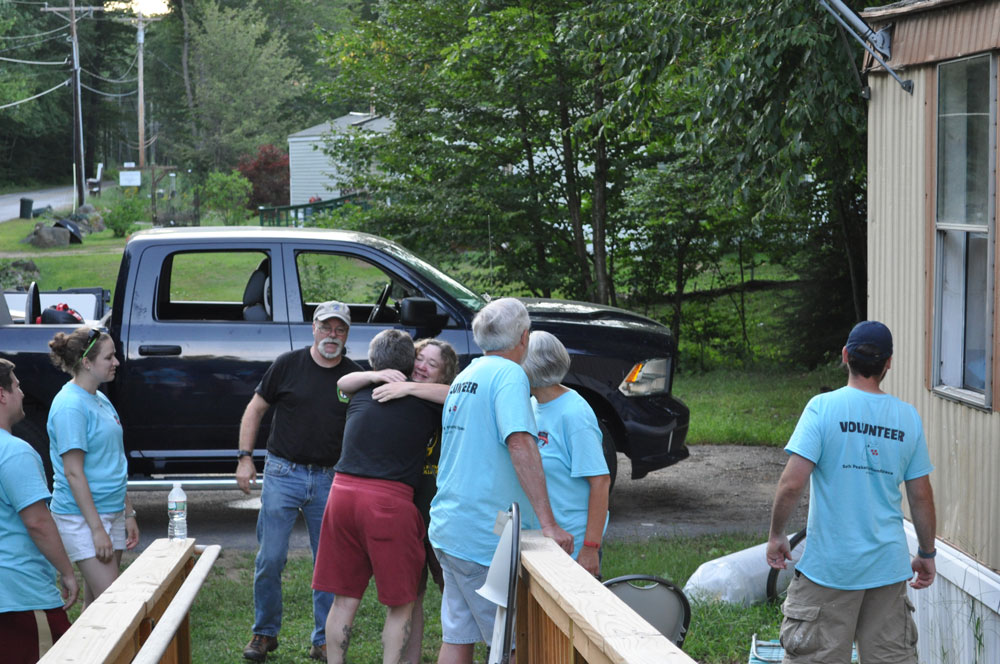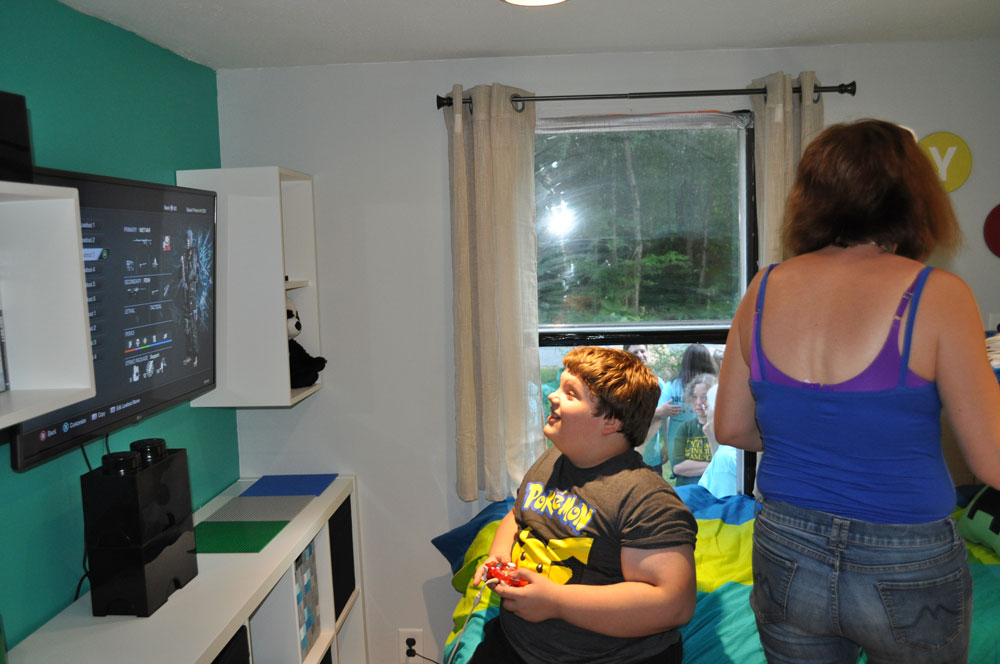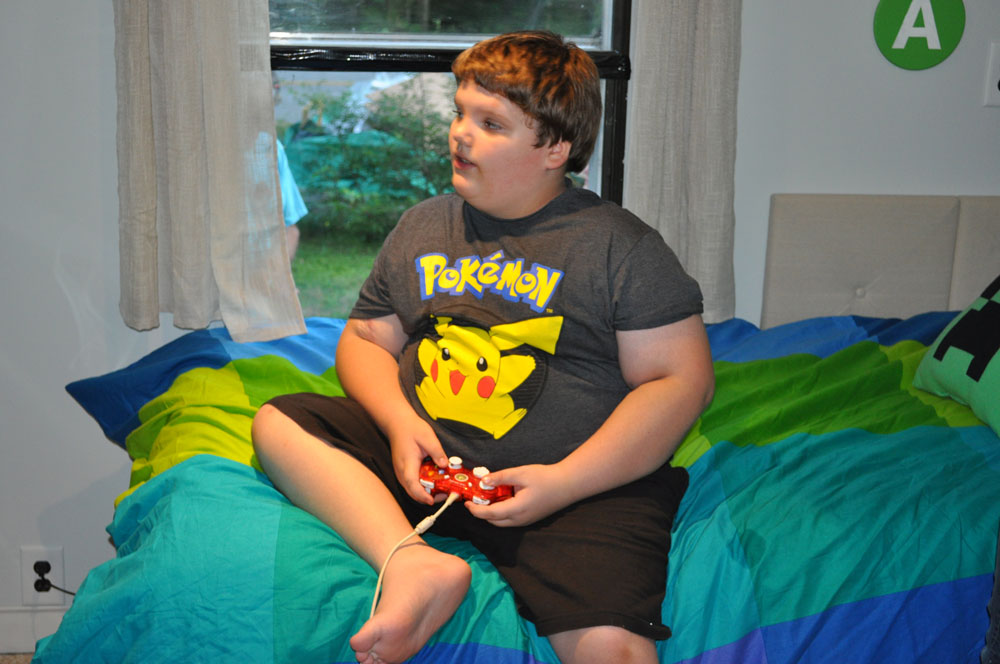 Sponsors Who Made it Possible
Be a Knight in Shining Armor
TCKP depends on support from sponsors, donors, and volunteers. It's your help and generous donations that improve the lives of special families.