Meet King Michael Besson | Dorchester, MA
Meet Michael
Michael is a bright, sweet 9-year-old boy who was born with congenital cataracts. This condition leaves him legally blind, and has caused some sensory and developmental delays. His father has the same condition, as well as his two older sisters, who have special needs of their own.
Michael loves Spiderman – though he doesn't know why. (Perhaps it's his Spidey-Sense?) Michael also loves reading, and especially loves math. His room is small, and features a small desk, which holds the special equipment he needs to read, do his homework, and use his braille machine. The equipment he needs (Closer circuit television for magnifying homework and reading materials) is large and cumbersome.
What We Did
Optimized desk area to be height-adjustable, allowing Michael to sit comfortably while doing schoolwork
Provided storage for the many books Michael owns
Provided additional and convenient storage for Michael's toys
Brightened up the room with a new paint job and large-scale super hero graphics
Replaced the carpet
Installed new lighting fixtures to optimize visibility
"Before" Pictures
Volunteer Event -- April 22nd, 2017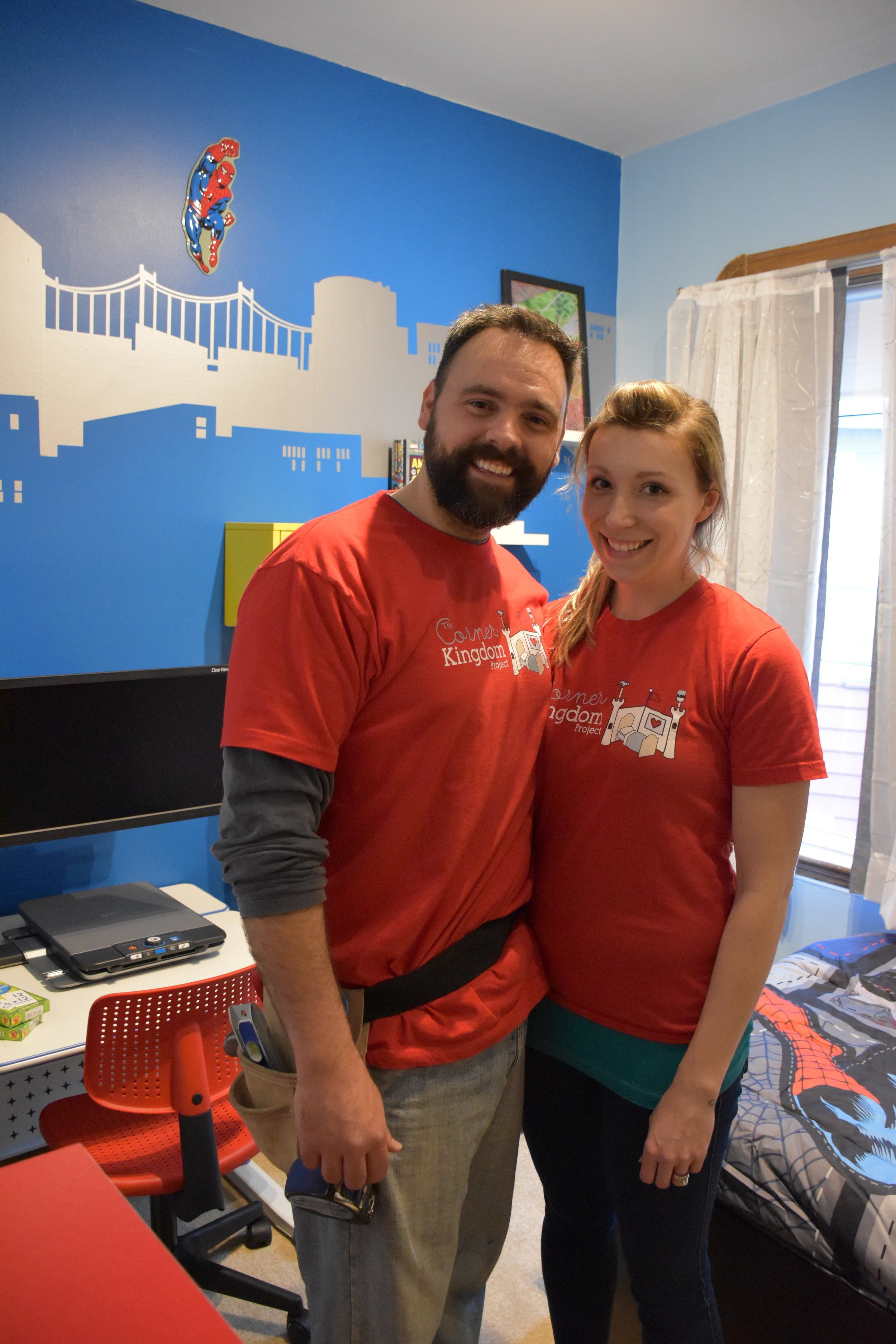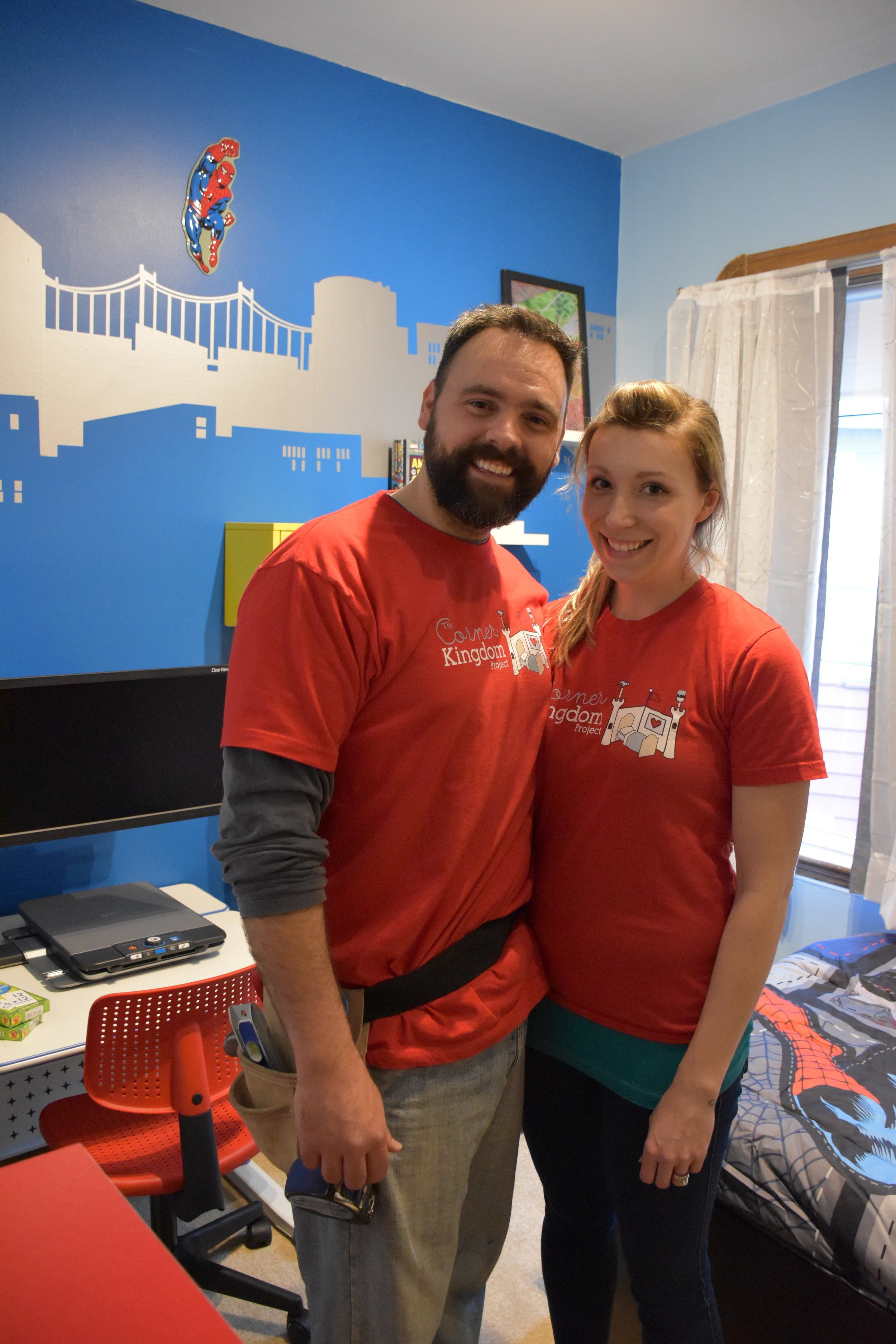 Sponsors Who Made It Possible
Be a Knight in Shining Armor
TCKP depends on support from sponsors, donors, and volunteers. It's your help and generous donations that improve the lives of special families.